A time was not so long ago when phones had two functions: to facilitate telephone calls, and to store voicemail messages.
In today's society, voicemails are not nearly as popular as texts and emails. Still, your smart phone still has an inbox where your voicemails are stored, which you can access at any time.
There are different types of voice mailboxes that each phone model has, but nearly every Android phone allows you to call it in the same way as other phones. Here's how you can access your voicemail inbox on an Android device.
Introduction of Voicemail:
The use of voicemail is common in telecommunications. Whether you have a landline phone or a mobile device, you've probably used voicemail at some point. Callers can leave voicemails when the intended recipient is not available to answer the phone.
Many people think of voicemails in a personal context, but they are also important professionally, especially for call centers. Doubtful? Maybe this post will change your mind.
Voicemail Features
Users can select, play, and manage messages using the Voicemail user interface. Senders of voicemails can play or deliver their messages using delivery features. There are also notification features that notify voicemail recipients when their messages are waiting.
How To Call Your Voicemail On An Android Phone
If you want to check your voicemail on your Android phone, you simply need to locate your device's dial pad – the one where you enter phone numbers – and press the number 1, as shown below. If you look closely, you can even see a little tape icon next to it.
If you click on that, you will be taken directly to your voicemail inbox.
You can also access your email from another phone if your phone is not nearby, or if the battery is dead.
Call your own phone number from another phone.
Tap the pound key (#) on your phone's dial pad when the "Please leave a message" greeting starts playing.
You'll be prompted to enter your voicemail pin.
Your voicemail box will now be accessible and under your control.
For Android voicemails, you can download a visual voicemail app from the Google Play Store if you prefer to read text transcripts of them, such as "My Visual Voicemail" or "Voxist.".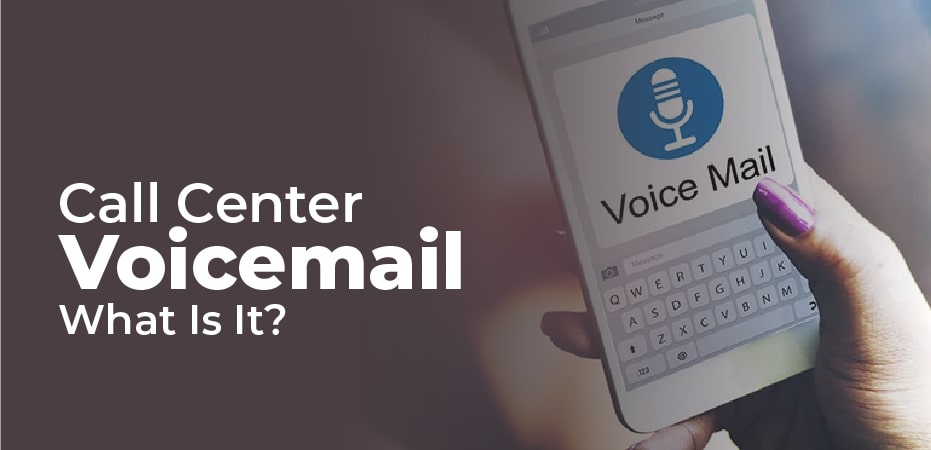 Call Center Voicemail: What Is It?
In the absence of call center agents, callers can leave voicemails for businesses. After reviewing these messages, agents can be assigned to follow up on them. If call centers need to find a balance between being available for callers and efficiently handling customer inquiries, voicemail can be a great solution.
It is possible to configure voicemail for a whole call center, for specific phone numbers or for individuals with extended numbers or dedicated lines by using Talk desk call center software. This gives teams and individuals the freedom to customize how and when they would like to interact with callers. Some of the options that are available at present include:
Enabled at all times
Enabled only during business hours
Disabled
There is additionally the option to give callers the option of leaving a voicemail from the call queue (voicemail queue). The use of this feature is particularly convenient for callers, as it enables them to exit a queue while still transmitting their message to agents. Once the threshold is reached for those call centers that have a waiting time limit or a maximum number of callers in the queue, the callers will automatically be transferred to voicemail.