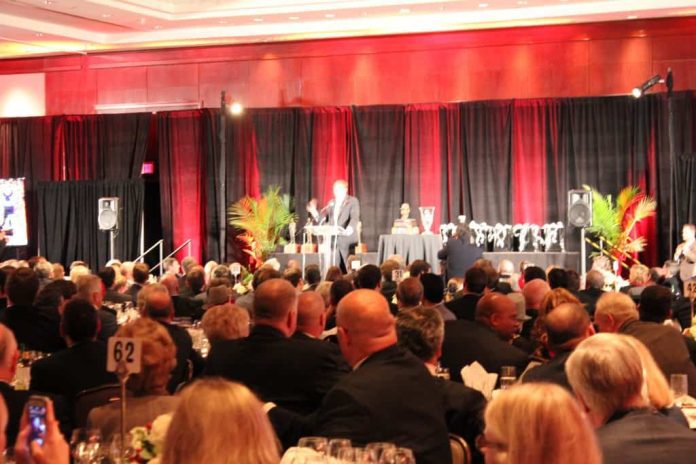 Whether you're planning to host a silent auction for your business or organization, you need to have a good understanding of what goes into putting on a successful event. From organizing the items you'll be offering to creating a physical auction catalog, here are six tips to help you get started.
Organizing your silent auction items into categories is a great way to increase your bidding. By displaying items in a logical manner, your attendees will be able to navigate your display and retrieve items more easily.
Creating a bid sheet for each item is also an effective way to increase your silent auction's revenue. A bid sheet should include the item's name, number, description, and starting bid. The bid sheet should also include a visual element. You can cut the bottom of the bid sheet off to serve as a claim check.
You can also package items into bundles to raise bids. For instance, you could sell a hat, a necklace, and a bottle of wine. If you choose to sell these bundles, be sure to explain how the money will be used.
Using bundles for silent auction items can increase your chances of winning bids. This is because people see the items as being more desirable, generating more interest. However, you should make sure that the bundles of items will complement each other.
Another way to increase your chances of winning bids is by grouping items with similar themes. You can also match sports items with team merchandise to generate more interest.
Creating bundles of donated items will increase your chances of winning more bids. Bundles of items are more attractive than envelopes and they provide more information to bidders. Bidders will find it easier to select the items that they are interested in.
Package items into bundles to create attractive Silent Auctions
Using bundles of auction items to make an attractive silent auction is a great way to get bidders excited. However, it's important to make sure you're not overselling your items. In addition, you should make sure you package your items in a way that's easy for bidders to understand.
You should also consider what kind of items your audience is most interested in. This can help you decide which items to include in your auction. For example, if you're holding a fundraiser for a nonprofit, consider offering a once-in-a-lifetime experience. You can offer tickets to a concert, a skydiving session, or a trip to an exotic location.
Countdown timers to drive last-minute bids
Countdown timers are a great way to drive last-minute bids in silent auctions. This helps to keep energy levels high, and helps guests to stay engaged.
Countdown timers can be used on both in-person and online auction platforms. You can use an email notification system, or a text message system, to let guests know when the auction will be closing.
Some auction software platforms even allow bidders to set spending limits. This keeps bidders from going over their budget. This can also prevent a last minute cancellation of a bid.
It is also possible to use a countdown timer to show guests what to bid on. Display cards can be used to show the item name, starting bid, and restrictions. It is also possible to show an item's market value.
Creating a physical version of your silent auction catalog can be a great way to make your auction items appealing to bidders and generate more revenue. Bidders need to be able to see and read your auction catalog to make it easier to make their bids.
A catalog should include a description of each item. The description should be written in simple language. It should also visually match the bid sheets for each item.
Your catalog should be printed in color. It should also be double-sided. It should be bound with a Saddle Stitch. Using a Saddle Stitch also makes it easier to keep the catalog clean and neat.
Whether you're a small business or a big organization, sponsoring a silent auction can be a great way to generate awareness and lead generation for your organization. It's also a fun way to get your customers excited about your business.
Before you start sponsoring a silent auction, you should first identify the goals you want to accomplish. This includes the size of the event, the date, and the budget. You should also determine how your event will be promoted. You can do this by creating a website and marketing through social media.
You should also consider the type of items you are asking people to donate. You want to choose items that will make your guests excited and give them a reason to donate. For instance, you could choose items like a day pass to an amusement park or a guided hiking tour.