We might want to download videos to watch offline sometimes, either because we don't have internet access or because we don't want to use our data. Moreover, while many sites allow you to directly download video content, others, such as YouTube, intentionally make it difficult unless you subscribe to their premium service level.
Here are four ways to download an embedded video: a browser extension, VLC media player, web-based tools, and developer tools within your browser (as a last resort).
The tools that work for one video website may not work for another. This is because there are a lot of different video websites available. If you want to get the video you want when you want it, you should have a variety of tools at your disposal. The videos published by some websites have intentionally been restricted to prevent people from downloading them.
How Do I Download an Embedded Video on Android?
If you have an Android phone, you're probably searching for video download and embedding solutions that work with it.
Most users don't consider using an Android-based app like Advanced Download Manager to download embedded videos.For those who watch most of their videos straight from their phone screen, these apps are ideal – downloading a PC-based solution is just one more step.
Downloading with a Computer
Let's now look at what software you can use to download videos directly to your PC or Mac.
VLC Media Player
Look into VLC Media Player if you have a PC or a Mac. If you do not already have this great software on your computer, you can download it for free right here.
An article on using VLC to grab embedded YouTube videos is quite detailed (also works for other sites), but I'll give you a quick tutorial here because it's really quite easy.
Press Ctrl-N to open the network stream (or navigate to Media -> Open Network Stream).
You can then enter the URL of the video you wish to download in the Network tab of the resulting dialogue.
To play your playlist, go to View -> Playlist (or just press Ctrl-L)
To save a video, right-click it and choose Save As.
Another window will appear asking what format to save the video in and asking where to save the file to; enter that information and click Start and within seconds, or maybe a few minutes if it's a long video, your video will be on your hard drive.
YouTube DL
YouTube DL is considerably less user-friendly than the other approaches in this article. Instead of a graphical user interface or a browser extension, it's a command-line program, which means you need to type your commands.
This isn't the easiest way to do things, but it is extremely flexible, powerful, and Free and Open Source (FOSS). YouTube DL is worth checking out if you like FOSS software and command line power.
The YouTube Downloader is actively being developed and gets regular updates, so it should continue to work on YouTube even as the video site releases security "fixes" to block these downloading programs.
Install YouTube DL following the instructions on the installation page, and then run the program from the command line or through its optional GUI interface, available for download here.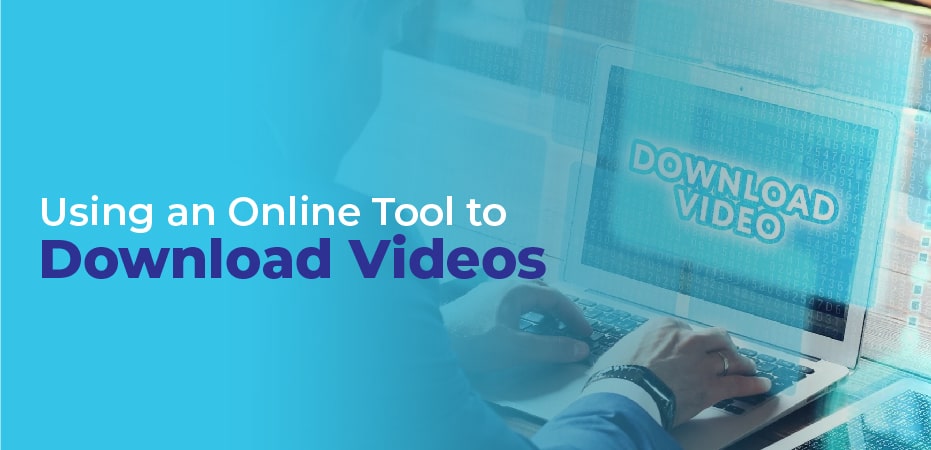 Using an Online Tool to Download Videos
You might not be allowed to install a browser extension or local tool at your job or school if you are using a computer there.
Don't worry, we have you covered here at TechJunkie. The work can be done for you using a wide variety of online tools. All you have to do is provide the video URL to use these tools.
TechJunkie Facebook Video Downloader
We didn't forget about Facebook, did we? You can download videos from Facebook using our tool.
Y2Mate
Video capture is straightforward with Y2Mate. All you have to do is paste the page URL into the box and press "Start". All the quality options will be displayed on the page, from 144p to 1080p; click the Download button next to the version you want and the download will begin.
keepVid
keepVid Pro is compatible with YouTube, Facebook, and other websites. More than 1000 video websites are supported by the site. It works the same as all the others – just paste the URL into the box and you're done.
Each site is free and works well. At peak times they can slow down, but that is to be expected. Otherwise, they work great across an array of websites.