Microsoft Outlook is a popular email client that is part of the Microsoft Office Suite for desktop computers. Organizations and business users use Microsoft Outlook in conjunction with Microsoft Exchange Server and Share point Server to send and receive emails, schedule meetings and coordinate calendars.
Smartphones can be easily integrated with Outlook, making it possible to access email data anywhere in the world. The only thing they have to do is synchronize their mailbox with their device by providing their user ID and password. Additionally, those users without this facility on their devices can download various Add-ons from the internet market.
Versions 98, 2000, 2002, 2007, 2010, 2011, 2013 & 2016 of Microsoft Outlook are available. Microsoft Office Outlook 2013 and 2016 for Windows and Outlook 2011 for Mac are the current versions.
The Basics Function of Microsoft Outlook:
Outlook has some latest features that make it a favorite of many users around the world. Listed below are some of the basic features of Outlook but they get better with each upgraded version.
Unfailing Communication
MS Outlook allows users to communicate in a variety of ways, including email in particular. With Outlook, users can send or receive an email with some advanced features, such as attachments, signatures, themes and backgrounds. Microsoft Outlook's interface makes communication a streamlined process.
Coordination and Constitution
When it comes to organizing work tasks, Outlook takes first place based on how it provides a calendar feature. When using Outlook calendars, users can see all tasks and meetings on a daily, weekly and monthly basis, along with colouring important meetings. You can also keep track of contacts through Outlook. In the electronic communication system, vCards are digital cards that can be saved.
Message Confirmation
Outlook offers the best tracking services compared to any other program to keep track of messages you send to other users. When users send a message to anyone, whether the message is delivered or not, they can set Outlook options as 'Request a Delivery Report' from settings to ensure that the message has been delivered. The 'Request a Read Report' option allows users to know whether the opposite party has opened their message or not.
Co-operation
MS Outlook also provides the ability to perform teamwork tasks easily. Users can use Outlook's 'Meeting Invite' feature to invite all users to an immediate meeting and track whether they accept or decline. Moreover, the 'Share My Calendar' feature in Outlook allows users to receive confirmation from both parties for meetings, etc. 'Task Request' is another useful feature that assists in delegating work to colleagues.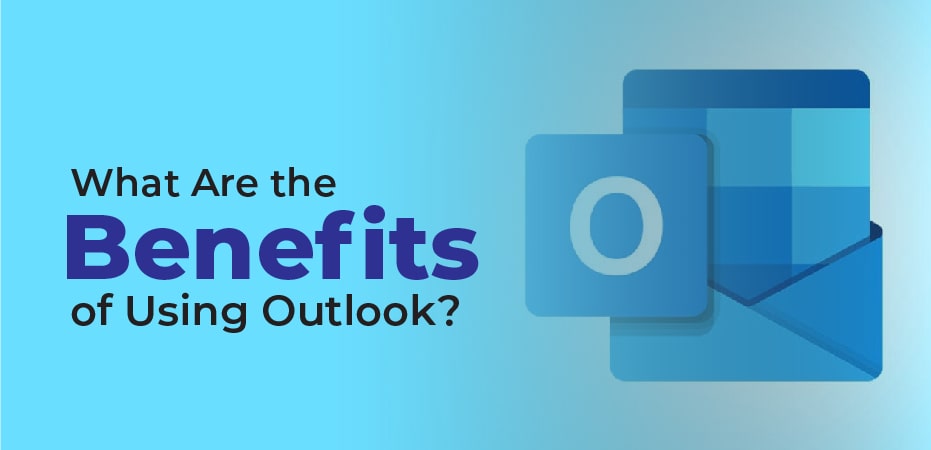 What Are the Benefits of Using Outlook?
Whether it is a desktop or web-based email client, each user has their own opinion about which one is best. However, when it comes to environments of most business sectors, Microsoft wins. Each version of Outlook is enhanced with a set of advanced features to make them easier to use. The following are some important aspects of Outlook that make it the best choice for your needs.
Integration with Microsoft Exchange
Using Outlook and Exchange servers together creates a parallel track for employees. Integrating Outlook and Exchange does not require any additional effort. IT users need to perform a few steps to set up Outlook with Exchange Server and that's it a smooth communication is available.
Outlook's coordination with Active Directory
The Active Directory is all the credentials of Exchange Server users, so users no longer have to input all their credentials each time they sign in to Exchange Server. As a matter of fact, MS Outlook does not require any information to figure out the right email address. It determines it through Active Directory and logs into the appropriate email client.
Additional Benefits with Outlook
Aside from supporting Outlook, many other smart devices and applications offer great access to mailbox data from anywhere in the world. These days a lot of Smartphone's are available that provide the ability to sync your Outlook mailbox with the phone, and those who do not provide this facility can hire third-party add-ons available on the market that perform the synchronization with your Outlook account.